How to Make Money to Start Your Side Hustle

We've all been there.
Fed up with working our asses off, only to STILL not be able to make ends meet. There's always more 'month' at the end of the money.
You've decided that you need a 'side hustle'. Something that you can do from home to make enough money to bridge the gap between "we're gonna starve" and "thank GOD the lights are still on".
You've probably heard the saying "it takes money to make money". To some degree that's true.
It does cost money, even to start a side hustle, but it doesn't have to break your monthly budget.
When I started my first business from home, I didn't have a hoard of cash just waiting for me to do something with it. In addition, I was a single mom with three young children to feed, so there just wasn't any "extra money" lying around….EVER.
I wanted / needed to start something that wouldn't require that I spend a ton of cash getting it started.
How I would go about doing that, I wasn't sure.
But as single moms, one of our most precious gifts is the gift of creativity.
In our everyday lives, we've had to be creative about everything from getting the kids to school/piano lessons/soccer games on time AT THE SAME TIME, to how the hell to pay all (or most) of our bills in one month on one income.
We're super heroes when it comes to creativity.
Figuring out how to start a side hustle without funds should be a piece of cake 😉
When it comes to starting a side hustle, you're going to have to find at least a little extra dough to getting it started, regardless of what you're going to do/sell.
Here's the BEST way how to Make Money to Start Your Side Hustle.
Sell stuff online!
Selling stuff online was a godsend for me.
If you have a laptop, you can make extra money.
If you have a cell phone, you can make extra money.
You've got kids. Which means that you likely have things around the house that you (and they) have outgrown or don't use.
That unused stuff is money in your pocket.
SELL IT.
In this day and age, there's no excuse for being completely broke, when there are so many ways to sell shit online!
If you have a bank account, you can make money online.
Period.
It's SUPER easy to get started.
When I started selling stuff online, I used ebay primarily because it was pretty much the only platform there was at the time that you could sell your stuff on. It was a convenient, no hassle way to make the money that I needed to start my blogging business.
Here are the steps I took:
Bank account
Make sure you have a bank account that your payments can be deposited to. This is first and foremost.
I recommend opening a second bank account, because frankly, I don't like mixing anything with my primary account. If you live in Canada, Tangerine is a great online bank that I use.
PayPal Account
You'll need a PayPal account to receive payments as well. Go to the PayPal website, and open an account. Open a business account, because you'll be selling things that you'll be getting paid for through the platform.
Cell Phone Camera
You'll need to take pictures of the items that you'll be selling, and you don't need a big fancy camera to take those pictures. Your cell phone camera does a great job.
Get Organized
Show no mercy.
Go through every closet in the house. The garage is usually a gold mine of stuff that you can sell.
If the kids don't use those roller blades and snowboarding equipment that's taking up space in your garage, SELL THAT SHIT. You need to clear out any and everything you can to get your financial life on track.
Selling stuff online just might turn out to be your side hustle.
I needed my side hustle to be something that didn't require that I pack and ship anything. I also wanted to be able to work from just about anywhere.
This is why writing is my side hustle.
I can post to my blog(s) from anywhere, at anytime. It doesn't require that I rely on product that I need others to buy, or that I have to package and ship.
Starting my side hustle only required that I pay for my blog name, and hosting. Both were minimal expenses, which is another part of the reason that I chose blogging as my side hustle.
After doing some research (and nearly getting rooked into paying for 3 years of hosting right out of the gate), I settled on the company that I currently use to host all of my blogs. I've been with them since 2009, and I'll never switch 🙂
Their hosting starts at $2.88 a month (or $15.44 a year up front, which is a ridiculous deal) 🙂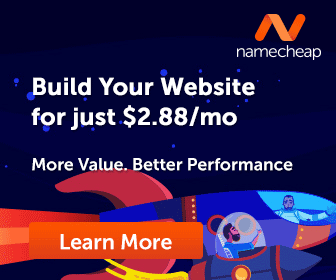 Many of those 'other' hosting companies will tell you that you're getting a smokin' deal of $2.95 a month. But you only get that deal if you pay for 36 months of hosting UP FRONT.
That sucks.
Selling stuff online to make extra money, will also help you make the money that you need to start that side hustle.
All you need to do is get started!
Peace. 
Debbie 🙂